V-Report has a very succesfull risk division in which we operate at various levels for companies from many industries and has found a niche in the fraud detectiuon and prevention environment. We assist companies in reducing their risk exposure at application stage where the greatest risk exisiting for any company supplying credit in any form to consumers and companies. V-Report also gets involved in assisting fraud and forensics in their investigations.
V-Report operates its pre employment background screening divsison through its highly specialised webportal. Clients capture their requests and simply wait for results to hit their inbox.  V-Report also boasts the largest products range in the industry in SA hence we are able to assist our clients with many verifications that our competitors frankly wont do. V-Report also has the only POPI compliant searchable database of completed verifications on Jobseekers. V-Report guaranteed will go the extra mile for you, coupled to our industry best service we are the only option you need.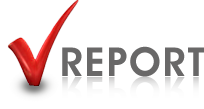 Proceed to  V-Report by clicking  below:
V-Report is able to handle tracing tasks for its clients through the use of various data sources and joint venture partners.
If we cannot find them then they are under a rock or hiding in a cave. If we are Initially unable to trace an individual we will through our system keep an ongoing backend search going. Even a mole pops up out of his hole eventually.
Let us assist you in creating more cashflow by collecting your outstanding debt, varioue mechanisms and methodologies are used in this process.
V-Report for its risk division clients is able to complete data cleansing/washing tasks. we are able to provide such tasks to your company through the following mechansims. Credit bureau data washing solutioned through various datasets and Department of SA Home Affairs data washes, we are proud to be the only company to be able to deliver these data washes to the market. You simply supply us with your requirements and we will make it happen for you.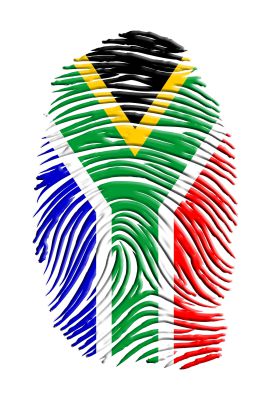 True I.D. is the identity app of the future in South Africa. The brainchild of many years of research and development, we did not simply want a generic application however our aim was and is to be able to identify anyone within 60 seconds in any sitiuation or scenario. This we feel we have been able to accomplish. Their are also a few other features we aim to bring on board within the application that will make True I.D. a one its kind globally speaking. An Application we are proud to put the V-Report name 100% behind.
V-Report has the largest motor vehicle, driver, ownership product range available in South Africa today. We are able to supply data that can assist in anything from an investigation, respossesions to fraud and theft. There is no need anymore not to be prepared when you can have all the information at hand and on file before proceeding. No more time wastage on false leads and information. Let V-Report be your eyes and ears and you simply execute your task at hand
AFIS Criminal Checks
V-Report
has the largest network of satelitte offices and suppliers for the capturing of AFIS criminal check fingerprints in SA. We supply results back to our clients in 48 hours with a possible illicit activity or no illicit activity result. Should there be a possible illicit activity hit the captured fingerprints will automatically be sent for further investigation so as to ascertain the details pertaining to the conviction and to determine if the hit is legitimate.. This process can take between  (4) four and (8) eight weeks as this is a manual process undertaken by the SAPS.